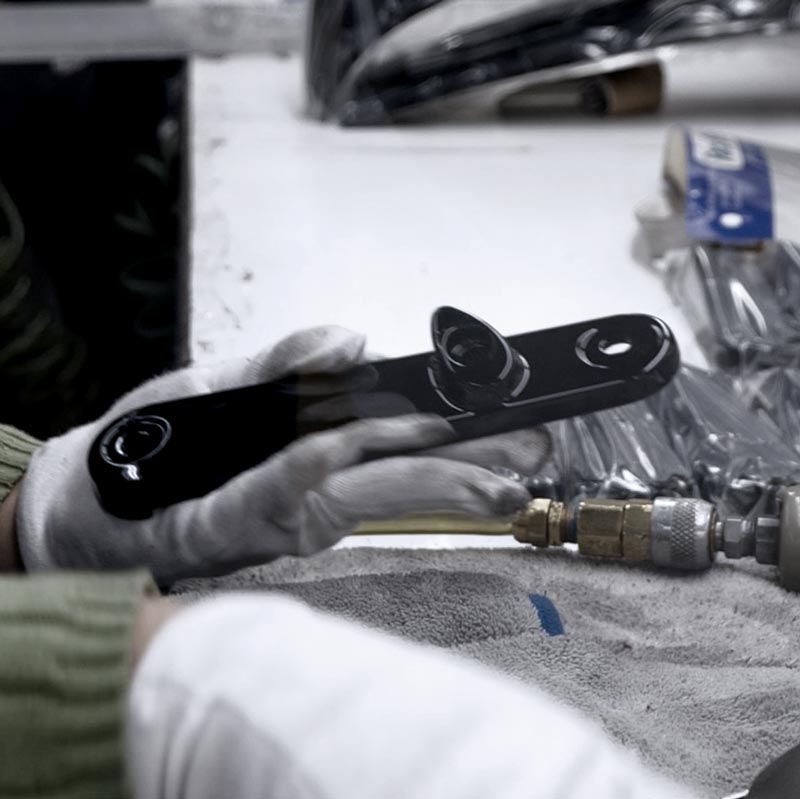 High Quality
Painting Services
Allied Finishing Inc. is an industry leading metal finishing company. As such, many of the components we supply in chrome also have a painted version. We also handle orders for components that only need paint (no chrome needed).
We are more than willing to take on the responsibility of painting the components you need for your industry. If necessary, we'll manage your order throughout the entire supply chain from start to finish. We are a one-stop solution provider and your first choice for material logistics.
Here's what you need to know about our value-add paint services. If you have any questions, please don't hesitate to reach out to our team.
Types of Painting and Finishing We Offer
In general, we offer powder coat paint for our clients. We also have extensive experience in textured finishes, as well as high-gloss finishes.
High-gloss finishes can be quite finicky. As such, they often require a "finesse" operation afterwards to fix or repair any issues in the paint and/or substrate. Allied Finishing Inc. does this in-house as a form of value-add to our customers.
We also have the ability to supply/support requirements for wet coating painting, as well as "recessed" painting (also called second surface painting).
Contact Allied Finishing Inc.
Interested in our paint and finishing services? Allied Finishing Inc. brings more than 40 years of experience in the
and finishing industry. We're also proud to serve companies throughout the Midwest and Canada.
We welcome you to contact us today and see how our expertise can better serve your business needs. Our team would be more than happy to answer any questions you may have about our value-add paint services.
To get started, please call Allied Finishing Inc. at (616) 698-7550. You may also fill out our online contact form. We hope we hear from you soon!
INTERESTED IN WORKING WITH ALLIED FINISHING?
---
Send us a message or give us a call. We are here to help!