A Shining Outcome
For Branded OEMs
Finished brilliance
AFI is a full-service supplier of decorative metal plating to OEMs in the automotive, appliance, gaming, heavy truck, and motorcycle industry. Whether the part is an exhaust system, decorative trim or gadget, we guarantee our expertise and experience as a full-service chrome metal finisher to the most prominent companies.
When we deliver, you deliver the brand excellence you're known for!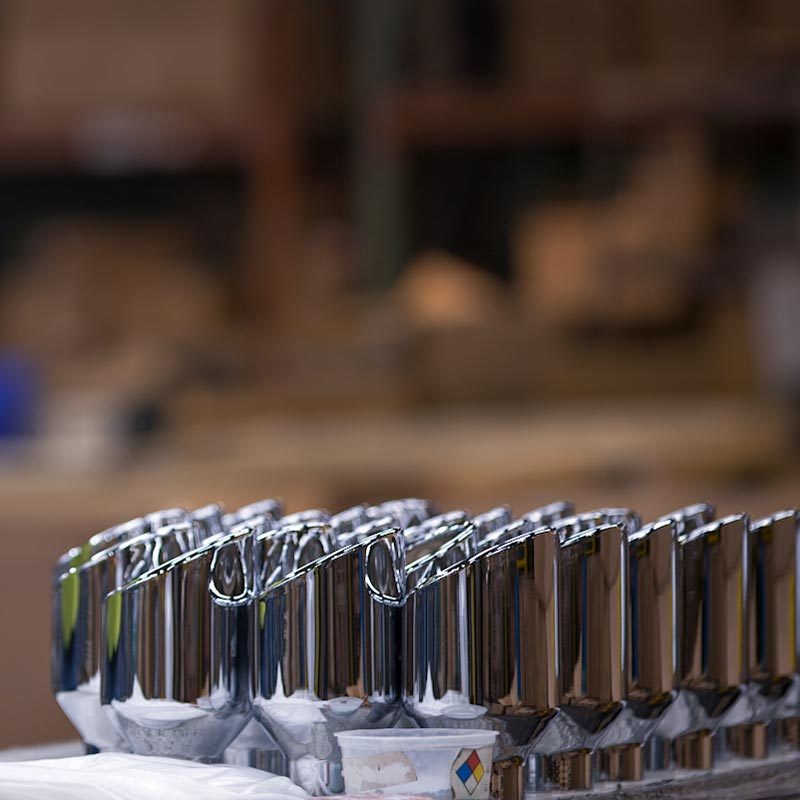 INTERESTED IN WORKING WITH ALLIED FINISHING?
---
Send us a message or give us a call. We are here to help!